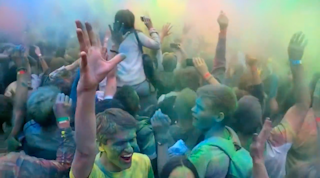 Save the Children
Working with Social media experts the Rumpus Room, One Direction and Save the Children UK we created the #Action1D film Dear World Leaders, in collaboration with millions of 1D fans across the globe during a month long mobile/social campaign.
Informed by almost 80,000 emotive submissions from 172 countries, the film represents a mindful, empowered generation calling out for change. The project is one of the largest activations in action/2015, a global citizens' movement to end extreme poverty and tackle inequality and climate change.
A mobile web app was built to responsively direct and capture fan content. New tasks were set every few days for the fans, communicated via 1D's social channels and the web app. Themes emerged from thousands of films curated throughout the month. These individual voices shaped the script and enriched the framework that had been put in place for the film by Director David Petch.
During the making alone the campaign hashtag #Action1D saw a reach of 2.5 billion, and trended Worldwide on Twitter for 11 hours following the launch of the project.